Homeowners looking to take advantage of the lush, evergreen beauty of artificial lawns can do so with minimal effort and maintenance. To do this optimally however, it's important to include silica sand infill when installing artificial grass blades.
This non-toxic silica sand helps protect the synthetic turf and adds weight, which aids in flattening out any buckling or gathering that can result over time due to foot traffic or extreme weather conditions. With just a bit of care concerning artificial turf infill, your pretty synthetic grass will stay green for months without having to worry about mowing or weeding. Artificial turf sand will be considered in our article.

Although silica sand infill is the most popular choice for artificial turf, there are both advantages and disadvantages to consider before selecting it. Silica sand offers effective protection against wear, as it tends to firmly bind the grass blades in place and minimize their movement.
Unfortunately, due to its weight, silica sand is not always suitable for certain sports fields that require long-term use or play, as it can cause compaction of the material beneath the turf, resulting in an uneven surface. In addition, continuous exposure to sand can result in clumps forming, which could potentially damage your synthetic turf fibers over time. Ultimately, when choosing the best artificial turf infill for your project, you must determine whether or not the pros outweigh the cons of using silica sand.
WHAT IS SAND INFILL?
Homeowners can use sand infill to bring a touch of life back into their artificial turf! Specifically, by introducing the right amount of fine-grained product, they can restore blades that have become curved and weakened over time.
Homeowners have plenty of choice when it comes to sand infill, but silica is the one that stands out from the crowd. Whether for superior drainage or a better looking lawn, this popular option fits many needs.
Silica sand offers an economical and reliable solution for turf infill, boasting durability that far surpasses other options. With its hard-round texture derived from quartz, this artificial sand is easy to obtain and perfect for any homeowner looking for a cost-effective way of keeping their lawn in tip top shape – though not without some controversy.
If you're looking to install sand infill in your turf, it's essential that you weigh the potential benefits and drawbacks. Take some time to thoughtfully evaluate if this could be a smart choice for your outdoor space!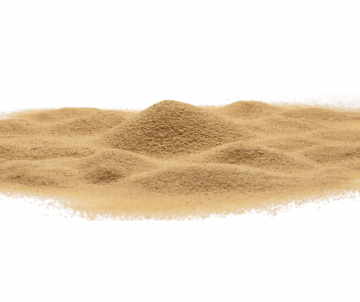 WHAT ARE THE BENEFITS OF USING SAND INFILL?
ADDED WEIGHT PREVENTS RIPPLING
During the sweltering summer months, homeowners with artificial turf often encounter a unique problem – rippling. As temperatures rise and outdoor surfaces are exposed to intense heat waves, even synthetic grass can succumb to expansion in size!
Give your turf a longer lasting and vibrant appearance by applying sand infill–adding extra weight to keep it looking neat and pristine for all seasons!
Accidental fires involving artificial turf made of nylon or polyethylene can be a real danger. These materials are prone to fast ignition and could cause extensive damage to your property in no time at all!
Instead of worrying about your artificial lawn becoming a potential fire hazard, sand infill can provide you with peace of mind. Sand naturally has the ability to resist flames and won't propagate them any further – making it an ideal solution for ensuring safety from risk.
Homeowners looking to save time and money in the long run now have an affordable solution at their disposal: artificial turf lawns with sand infill. This practical combination offers perfect performance while keeping costs low, making it a winning choice!
Finding the perfect sand for your lawn or artificial turf project is easier than ever! Visit any lawn care store, specialized artificial turf retailer, or home improvement shop to discover a selection of silica and other sands that will help make your vision come alive.
Sand infill is the ideal choice for artificial lawn owners due to its economical cost and exceptional performance. Able to withstand all kinds of extreme weather conditions, sand infill ensures your turf remains vibrant year-round with minimal maintenance required.
Your artificial grass may seem like a perfect, pristine lawn but lurking in the blades are airborne invaders waiting to colonize! Don't worry though: there's an answer. Certain sand infills have been designed specifically to prevent naughty weeds from taking root and spoiling your smooth surfaces.
To prevent a potential problem at its root, kiln-dried sands made of nutrient-deprived materials will keep intruders from taking what they need to thrive.
WHAT ARE THE DISADVANTAGES OF SAND INFILL?
Sand infill may seem like the perfect synthetic turf choice, but it is not always suitable for every situation. Before investing in a sand-filled artificial lawn, be aware of some potential drawbacks that come with such an installation – from increased maintenance needs to unmet safety requirements.
Artificial turf treated with sand infill provides many advantages, but the mess it can create may prove a challenge. Sand has a tendency to be carried far and wide by powerful gusts of wind, potentially causing headaches for homeowners and athletic fields alike.
Pet turf may not be the best choice when considering infill options due to its tendency to attach itself tenaciously, making it very likely that small specks of fill could spread into your home or business.
If you have furry friends that regularly walk on your backyard turf, special deodorizing steps should be taken; otherwise the sand infill may trap unpleasant odors like pet urine. Regular maintenance is key to keeping a pleasant outdoor environment!
Artificial turf need not fear the power of water – it's made with a holed backing to make sure that even when nature strikes, its synthetic grass blades stay safe.
Too much rain can be disastrous to your artificial turf – the water building up on top of it, coupled with a sand infill that quickly clogs drainage holes, leads to dreaded waterlogging which spells ruin for all those juicy blades of grass.
Artificial turf may provide an ideal alternative to regular grass, but there are potential health risks associated with sand-based infill. Mold and silica dust have both been linked to allergic reactions in some people when exposed for prolonged periods of time. It is important to carefully consider the type of sand used before installing artificial turf so as not to risk any unwanted side effects from exposure.
Artificial turf with sand infill is an increasingly popular option for homeowners and business owners looking to save money while enjoying the long-term benefits of a lush, green lawn. But remember that it's important to consider all aspects before investing – weigh the pros against its potential drawbacks!
HOW TO INSTALL SAND INFILL ON YOUR ARTIFICIAL GRASS TURF
Applying artificial grass sand infill is an easy task that, when executed correctly with the necessary materials and tools, can help your turf look its absolute best! All it takes to ensure a great-looking lawn are two simple tools used for even distribution of the filling.
A drop spreader
A push broom
After you drop the infill between your artificial turf blades, use a push broom to ensure an even spread for that lush lawn look.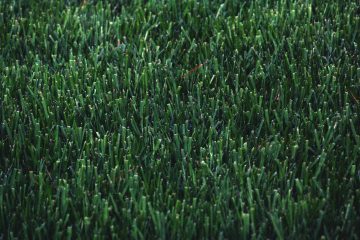 CONCLUSION: WHAT IS THE BEST TYPE OF SAND FOR ARTIFICIAL TURF?
When it comes to artificial turf installations, selecting the right infill is an important decision. While sand can levels help to ensure your artificial grass stands up and supports activity, it's not always the ideal choice due to dust generated from silica-coated sand particles. Thankfully, there is another popular and arguably safer option – Envirofill. This crumb rubber infill provides similar benefits that sand offers but without the potential health risks associated with silicon swells. With its ability to stand up to heavy foot traffic and good drainage qualities in addition to how low maintenance it is, Envirofill makes for a fantastic alternative artificial grass infill worth considering if you're looking for something safe and long lasting.
Read more: What can be a shade cloth for patio?