It is important to do your research regarding patio cover building permits before starting a project. Although it is possible to build a patio cover without a permit, it can be difficult for homeowners to do so without risking costly fines from the city or even having problems when re-selling their home later on. Do i need a permit to build a patio cover?
Additionally, structures that do not adhere to building code often fail and can endanger any house occupants in the process. To protect yourself from any premature destruction of your structure, make sure you know what permits are required—and which ones aren't needed for patio cover construction. Read on for more information on this topic and prevent potential issues associated with patio covers.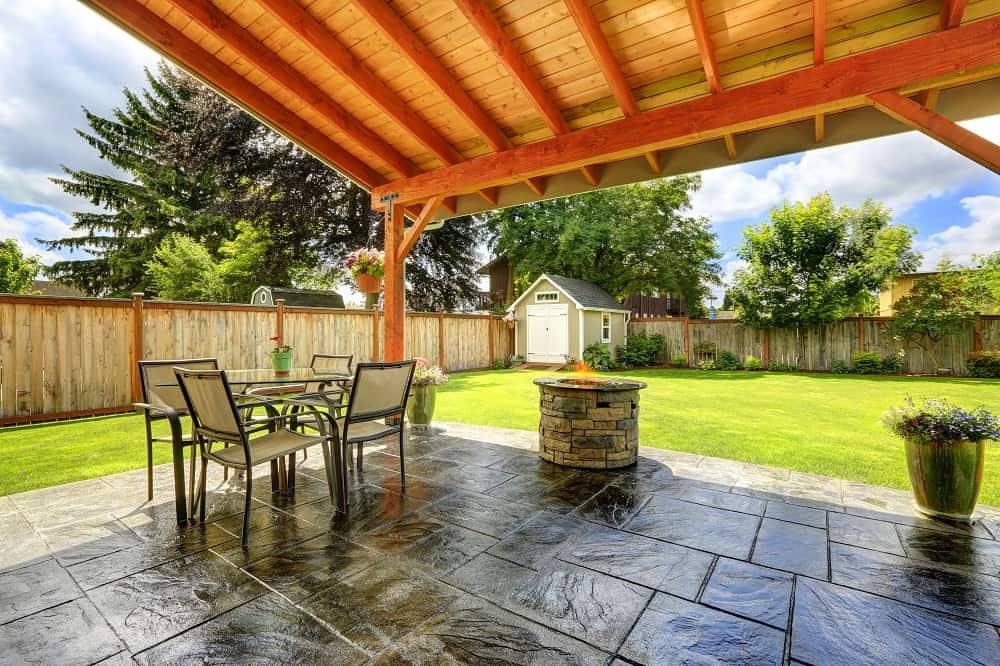 Do It Yourself or Licensed Contractor: Permit Requirements
Considering do-it-yourself projects for the home can seem intimidating and overwhelming. One such task is constructing patio covers, which are often subject to stringent regulations in an effort to ensure the safety of all homeowners. Many incorporated cities will require that you obtain a permit before building on an attached or detached structure, so do some research to ascertain your responsibilities in this regard prior to beginning your build.
Thankfully, most municipalities provide guidance about the permitting process and what it entails. Whilst there are two primary paths to take when constructing a patio cover – whether with a licensed contractor or as a do-it-yourself project – always ensure that you're following local regulations which may include obtaining any necessary permits before starting construction.
Hiring a contractor or doing it yourself. Here is what the permit process looks like for both:
Before you hire a contractor, double-check that they've obtained the necessary license. To confirm their credentials, take a few minutes to find out and verify on your city's Development Services website – it's simple so don't miss this important step.
Unfamiliar with your city and county ordinances? Not to worry! Licensed contractors will have all the necessary permits for building you a patio cover. The cost of these is seamlessly bundled into their bid, so there's no hassle involved in realizing that sun-dappled vision.
If you're looking to make some changes around the house, it's important to have all your ducks in a row. Before you get started on any projects, be sure that you look into permitting for whatever work needs done – most cities provide helpful guidance online or over the phone so that everything is taken care of properly.
Before undertaking your next DIY project, make sure you brush up on the necessary skills – in some cities there may be a Homeowners Exam to pass before you can apply for a permit.
When planning to build, make sure you've got your local officials in the loop! Staying on top of local building codes and getting all the necessary permits is key for a successful project. Go with a government body close by – that way they can provide you more detailed regulations.
Do i need a permit to build a patio cover?
Building rules are in place to keep us safe, but some more sensitive locations need extra steps. States have minimum standards that all must adhere to, with cities and counties taking it up a notch when regulations get even tighter. For those areas where safety is especially top-of-mind, there's an additional layer of permittings required beyond what the state enforces.
When you move into a community or neighborhood of single-family homes, one thing to be aware of is any Homeowner's Association (HOA). These organizations exist to maintain certain standards with regard to the design and finishing materials used in your home. Depending on the HOA rules, they can even set restrictions for properties such as height limits. It pays off get familiarized with these regulations before gathering up that hammer!
Building a patio cover, or any other project at your home, can be an exciting task. Before starting construction however, it is important to take into account building permit requirements and local building codes. It is in your best interest to contact your Homeowner's Association (HOA) before building even if you plan on obtaining a building permit.
Many HOAs have their own permitting rules – some may require siting study, building drawings or neighborhood board approval, and could also restrict the height of your structure. If you're able to find a local licensed contractor who has established ties with your HOA, they should be up to date on all restrictions for building permits for patio covers and will help you make sure all the paperwork is completed properly.
Homeowners Associations in many areas have rules about what can and cannot be built on a property. This often includes patio cover building permit specifications that require a homeowner to have proper permit if they build something like an enclosed roof patio cover.
HOAs have the authorization to pass on reasonable fines to homeowners that fail to abide by their guidelines and the patio cover regulations. If not paid, these fines could potentially lead to further legal action such as a lawsuit that ends in foreclosure. Therefore it is vital for homeowners to understand the patio cover building permit requirements prescribed by their local HOA before beginning any project.
What Do I Need to Do to Obtain a Permit?
It's great to have the assurance that when you hire a licensed contractor, they take care of everything related to permits for your project so there's one less thing off your plate. Professional contractors make sure all required paperwork is in order – allowing construction and remodeling projects run smoothly from start to finish!
If you're brave enough to take on your patio cover project yourself, allow us to simplify the seemingly daunting permitting process. Just follow these few easy steps and we guarantee it won't be nearly as stressful or time-consuming as anticipated
Before knocking on the door of your city's building official, make sure to call ahead and schedule an appointment. This way they can advise you in advance on what paperwork and information should be prepared so that it goes smoothly once you arrive
In general, it's a good idea to bring the following information with you:

A detailed drawing of your proposed patio cover or deck
A material lists
The proposed types of footings you'll use (concrete, deck blocks, etc.)
Proposed joint spacing
If you're building a deck with a patio cover, notate where your stairs will be placed. Also, notate the length, width, and height of the deck.
Building a patio cover doesn't have to break the bank. On average, permits for these structures range from zero to five hundred bucks – and your local building official can tell you how much it'll cost after they hear what type of structure you're planning on constructing. But if transforming that open air space into a screened-in oasis is in your sights, make sure you check out our other article first – as this could help determine which kind of cover best fits both your needs and budget.
What if I Build My Patio Cover Without A Permit?
Without the proper paperwork, you face a few risks when it comes to building on your property. Keep in mind that constructing something like a patio cover may mess with various aspects of your life – from possible legal action to trouble with utility companies.
Safety
Financial security
Reputation
All of these need to be taken into consideration before jumping into construction.
Risk of Safety and Security
No one wants to put their family or friends in danger. Yet, building an enclosed roof patio cover without a permit can do just that. That is why county permitting requirements exist for patio cover projects – to ensure safety and stability of the end product. Permits guarantee that experienced professionals and county inspectors look at the structure for its compliance with current building codes.
This type of scrutiny ensures that your patio cover is built to the most up-to-date standards, providing reliable protection from weather and any structural failure while preserving the resale value of your home. So don't let yourself unknowingly jeopardize your family's security and take on a patio cover project without following your county's permitting requirements first.
Financial Security May be in Jeopardy
Disregarding permits may seem to have no immediate repercussions, but the truth is it can put your finances at risk. It's always better safe than sorry when building something new.
Without a stable and reliable structure, you may find yourself facing hefty medical bills and damages if someone is harmed as a result. Protecting others starts with constructing dependable structures.
Filing an insurance claim is no guarantee of coverage, even if the damage was caused by something out of your control. If a permit wasn't obtained when constructing property, it could leave you liable for any damages – so make sure to always follow regulations.
If you don't follow the rules, building something without permission in your city can be costly. You risk having to tear it down or even paying back taxes on what you built.
Reputation is on the Line
If a building inspector discovers that you attempted to sell your home without pulling a permit for enclosed roof patio covers or anything else, it could be disastrous for your reputation as a homeowner and for any offers you've received on your property. County permitting requirements should be taken seriously, as failure to pull the necessary patio cover permits can hold up the sale of your home or lead to increased liability. Keeping safety in mind is always important, so never overlook county permitting requirements when it comes to enclosed roof patio covers or any other structures on your property.
Conclusion
Adequately preparing for the construction of your patio cover includes the correct permits needed to build it. It is your responsibility to be familiar with permit rules imposed by your state, county, and city governments before starting the job site; this is necessary to ensure your safety and financial wellbeing. To make sure you are compliant with local building regulations while still getting the patio cover look that you want, consider researching different materials such as patio awnings or umbrellas that may not be subject to HOA restrictions.
Read more: Animals that eat flowers